we got a puppy two weeks ago. this is a photo.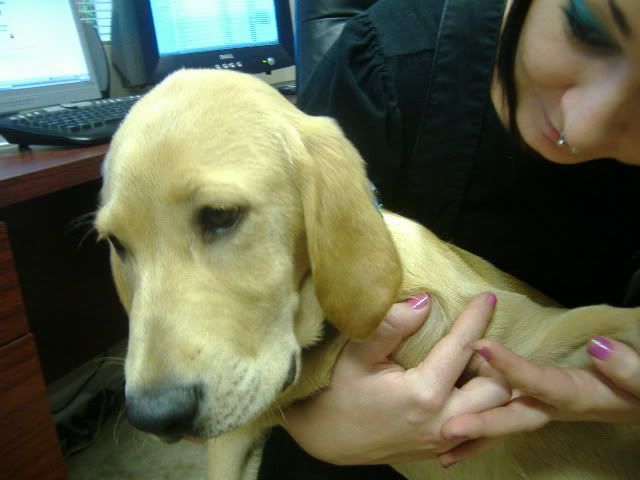 we should have taken it two weeks ago, i think he's already gotten way bigger.

other than that i have done a lot of homework. i have written three songs that are the silliest i have ever written. i hung out with bobby and then eric the next weekend. went to a strip club like 3 times. life is pretty good. i have been reading and writing a lot. even if it is just homework. progress is good.